About Renew Family Health Center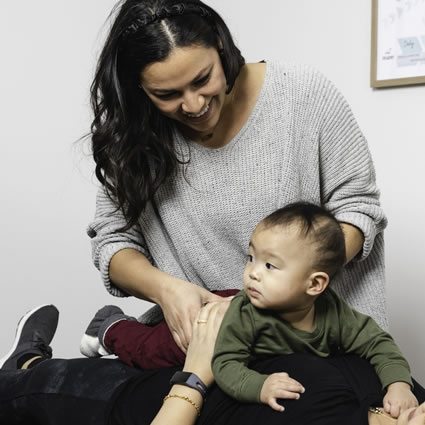 Since 2019, Renew Family Health Center has been providing natural healthcare solutions to the Orland Park community. Dr. Gretchen Martinez and Dr. Francis Puzon are passionate about helping each patient who walks through our door to live a healthy, abundant life. They love serving the needs of young families and other area residents.
A Safe Haven for You and Your Family
Our upbeat and casual practice environment is the opposite of the clinical type feel of a traditional doctor's office. Here our patients are like members of our family. They know that they are in a safe place to share their concerns and goals.
Our Mission
At Renew Family Health Center, we provide complete high-quality health care focused on supporting the health and future of our community. You're not a number; you are a highly valued person with unique needs that require customized solutions.
Promoting Healthy Communities
Mention chiropractic and you may automatically think of a way to treat back pain. While chiropractic can effectively address such discomfort it's about so much more. Chiropractic is an essential part of a wellness lifestyle.
We love seeing families and educating parents and their children about healthy lifestyle habits, including nutrition, posture and more. With our natural care, you and your kids may get sick less often, have more energy, sleep better and more. We also see athletes and weekend warriors who want to perform at their best.
MEET OUR DOCTORS
A Focus on Service
In addition to offering exceptional natural care, we are committed to providing outstanding customer service. We ensure that you will get the attention you deserve. It's also important that we make your visits efficient, including our new patient intake process, which we've designed to be as seamless as possible.
Some Patient Success Stories
Every day at our practice we are honored to help patients get their lives back through our natural care. Here are a few memorable patient success stories.
One of Dr. Gretchen's patients wanted to have acupuncture for fertility issues. Certified in acupuncture, Dr. Gretchen treated the patient for a few weeks. "We were focusing on trying to help her improve the chances of a positive IVF and now she's pregnant- expecting twins," said Dr. Gretchen.
Dr. Francis had a patient who suffered from mid back pain from work and went through all of the physical therapy sessions that he was told to do. The man did not get much relief. The patient decided to come here because he was referred by someone. Because he was feeling increasingly better from the care he received from Dr. Francis, he referred his wife to come in for chiropractic care.
Get Started Today
Experience for yourself the powerful effects of chiropractic care. Contact our chiropractic office to book an appointment!
---
About Renew Family Health Center | (708) 645-4101